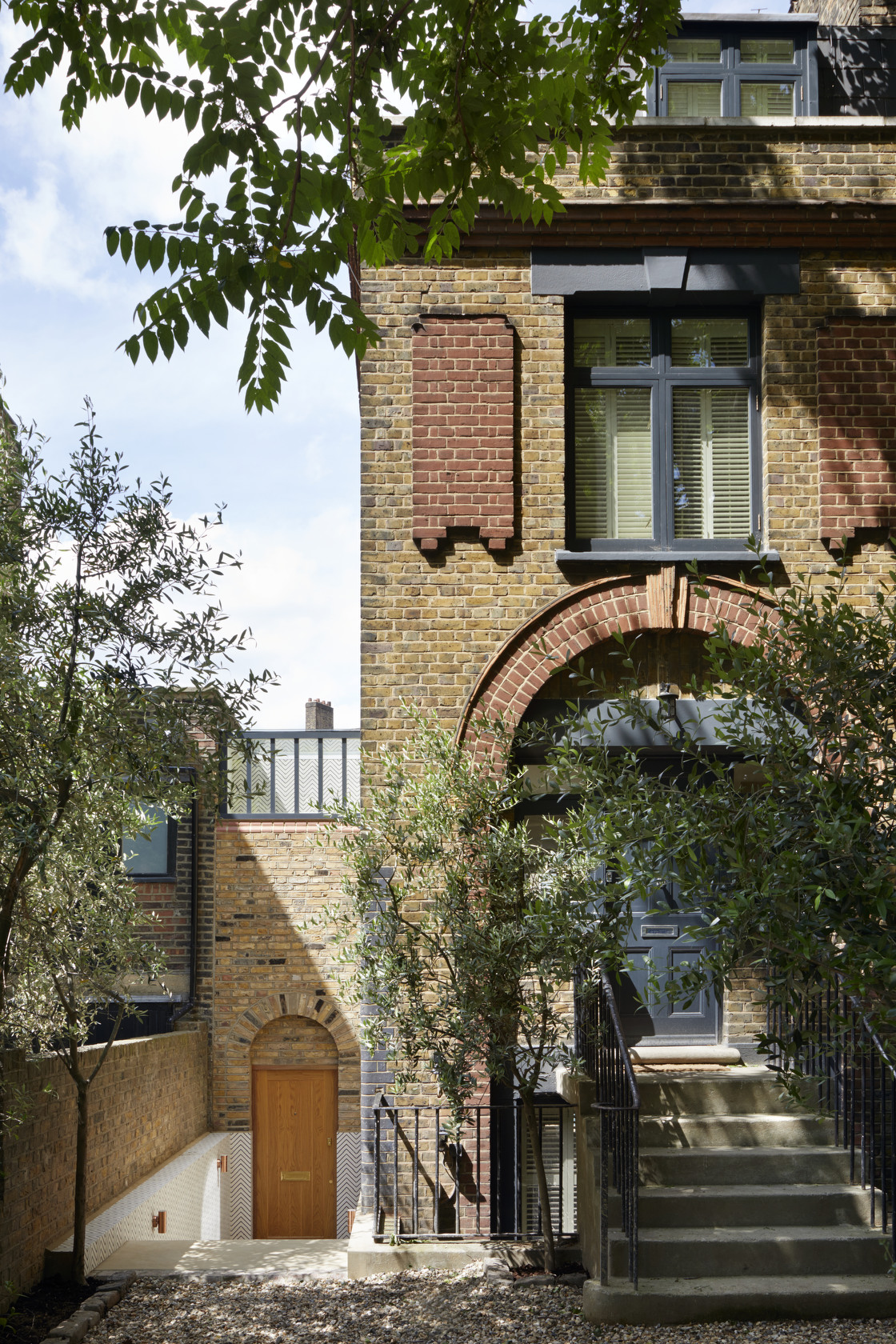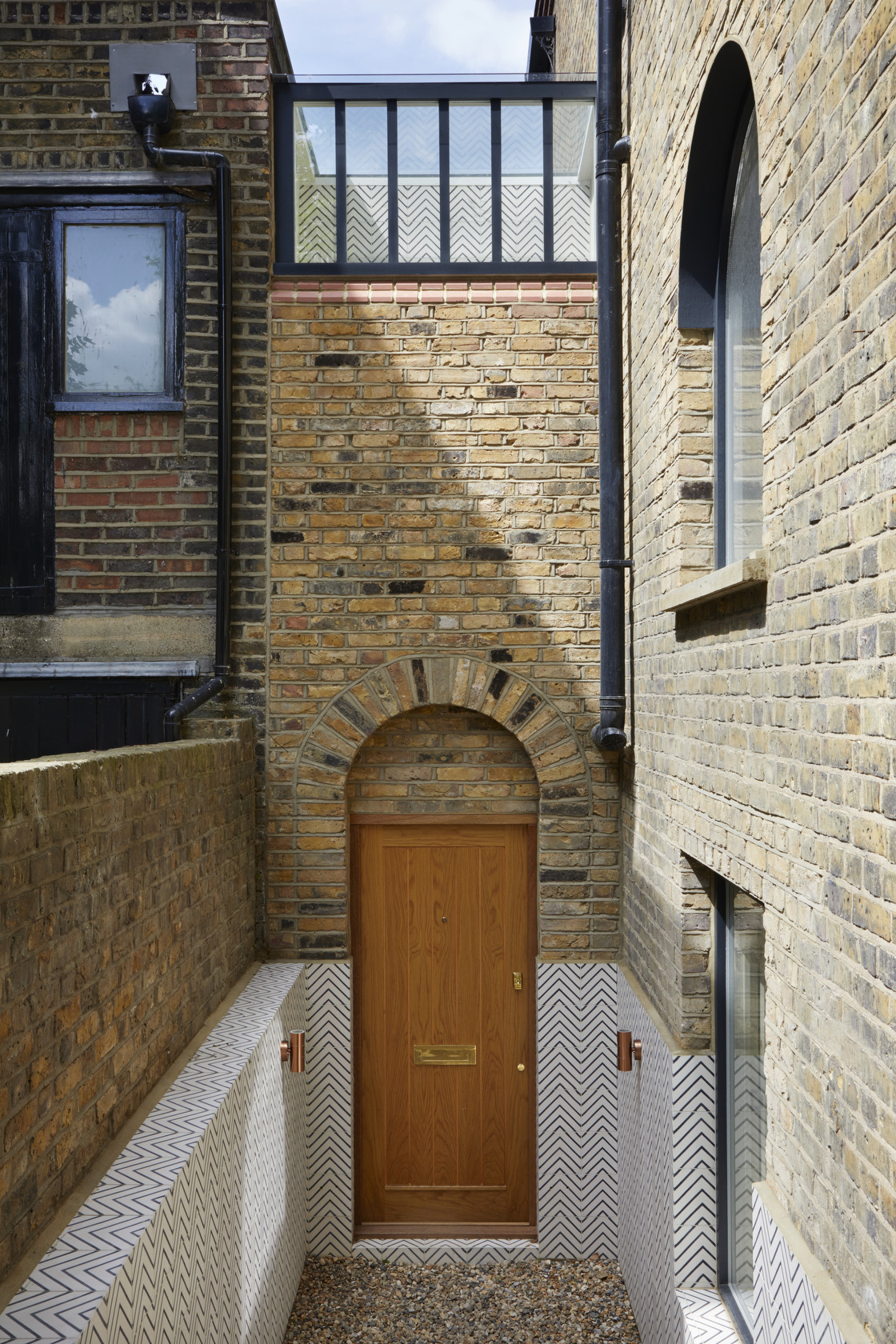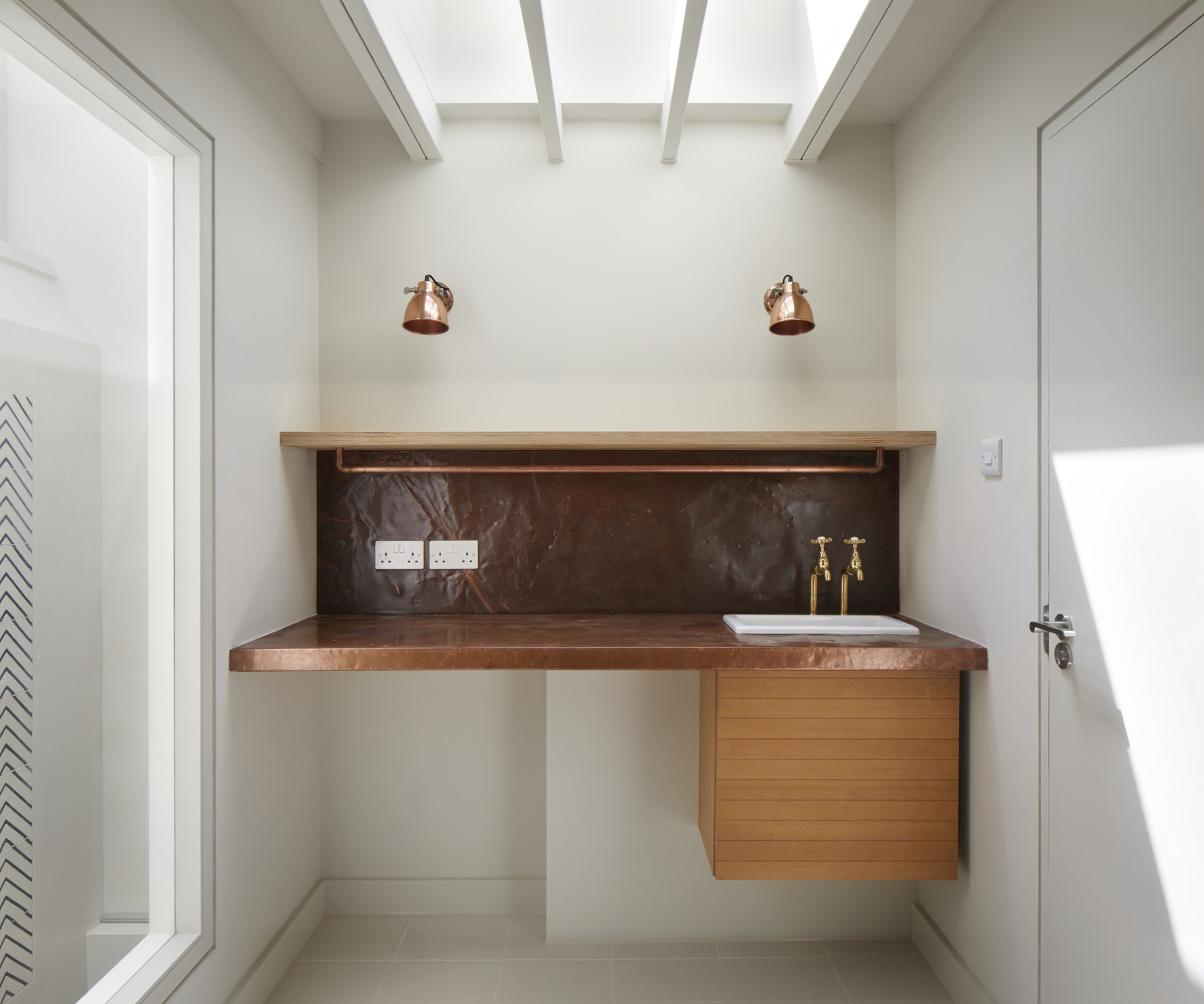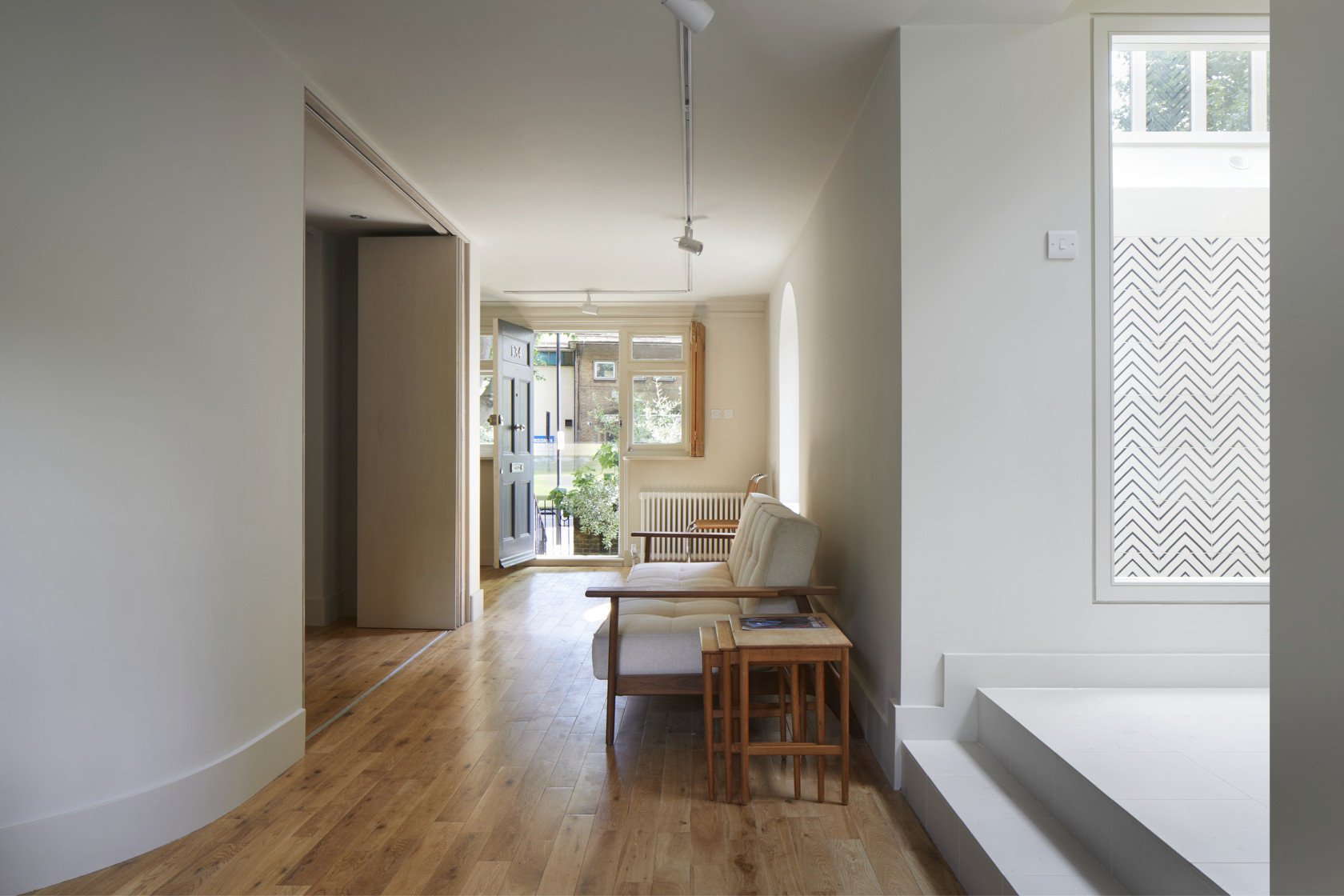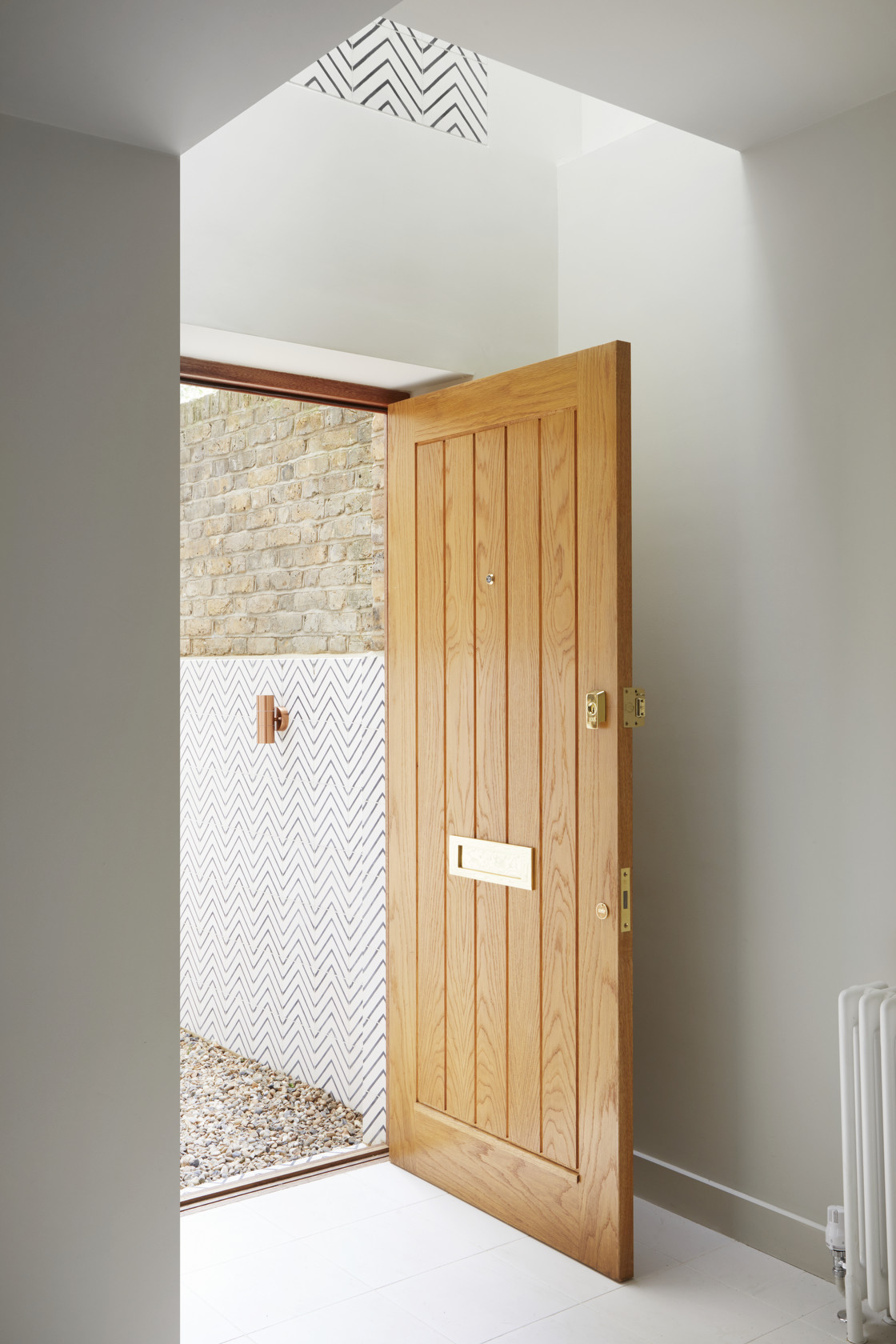 Location: Lambeth, London
Status: Completed 2017
Structural Engineer: Entuitive
Photography: Jack Hobhouse
 
Through this two storey micro-extension, we took an existing four storey home and introduced an additional studio residence sandwiched on the upper ground level, distinct from the rest of the property yet complete with separate front door.

Folding sliding panels separate the studio from the internal circulation of the main house, allowing it to seamlessly alternate between use as a living space for the main house and a separate residence.

Architecturally, the scheme re-imagines and in places re-uses features of the original building, with tiles, aperture forms, materials and colour palettes repeating throughout.